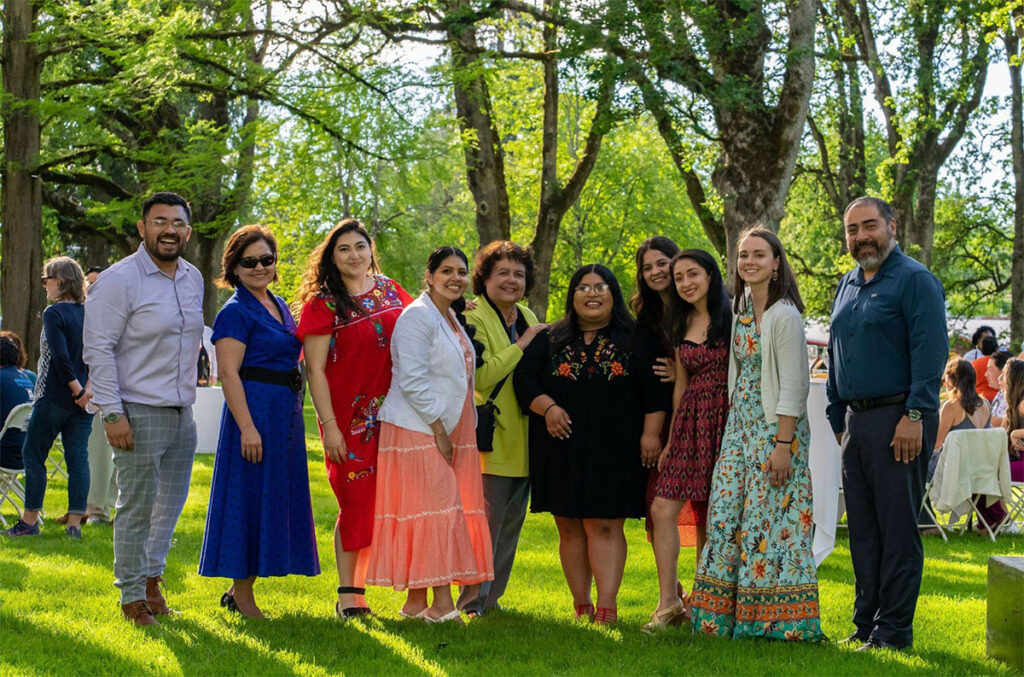 The Hispanic Metropolitan Chamber (HMC) exists to create opportunities and grow the Latino community's wealth and assets by investing in its community's entrepreneurial spirit; supporting its future generations' access to higher education; and preparing its emerging leaders to succeed in their careers and in the communities at large. Ultimately, we aim to advance our vision of Latinos prospering and contributing as business owners and industry leaders in an inclusive and robust economy.
Our Mission
Advancing Latino economic and community vitality through business development, leadership, education and advocacy. The Hispanic Chamber actively works toward four main goals:
Goals
Assist Latino businesses to start, grow, adapt and succeed.
Cultivate Latino career and leadership advancement to influence inclusive and sustainable community and economic development.
Advocate for policies and programs that contribute to Latino economic advancement and inclusive and sustainable economic development.
Operate as an effective and resilient organization.
Since 1994, the Hispanic Metropolitan Chamber has provided a variety of services and activities that focus on creating opportunities and relationships for our members and clients, including one-on-one business technical assistance, networking sessions, workshop for small businesses, leadership development education for Latino professionals and an educational and scholarship program for Latino students to attain higher education. Additionally, we advocate on behalf of our mission and vision for economic advancement of the Latino community and to increase the opportunities for Latino businesses to grow and be successful. The HMC is uniquely capable of providing economic development, educational, and leadership programs. We aim to collaborate and be a solid partner to public, private and nonprofit organizations, and whenever possible, other culturally-specific Latino and economic development organizations for collective impact.