HMC Programs
Latino Leadership Program
Purpose-driven leadership for an inclusive economy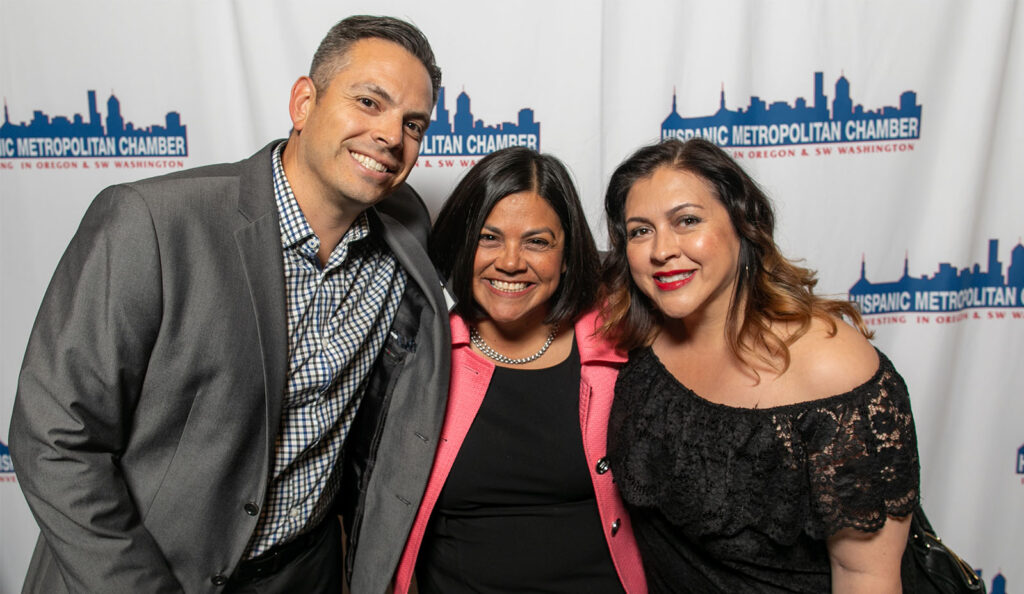 A primary goal of the Hispanic Metropolitan Chamber (HMC) Latino Leadership Program is to cultivate Latino career and leadership advancement to influence inclusive, sustainable community and economic development. Achieving this goal is a key element to the Oregon and SW community's business and social vitality and its attractiveness as a place where everyone can succeed. Since 2007, the Hispanic Metropolitan Chamber Latino Leadership Program has been a key strategy in achieving this goal and provides a significant benefit to the Latino community and to the community at large.
This program offers Latinos currently in or aspiring to be leaders in private, public and non-profit organizations the opportunity to significantly improve their leadership and management skills. This improvement results in these individuals contributing to their organizations at a higher level giving both the participants and their organizations the opportunity to grow and prosper in an inclusive community. Additionally, the program includes culturally specific training around building an inclusive and equitable economy and workforce consistent with existing regional initiatives to diversify the workforce. (Prosper Portland-Inclusive Innovation, Portland Innovation Quadrant and Greater Portland 2020)
Structure
The Latino Leadership Program consists of 10 full-day sessions over the course of a year. The sessions are taught each month at different locations by:
City, state and county elected officials
Faculty from colleges and universities such as the University of Oregon and Portland State University
CEO's and executive level managers in the public, private and non-profit sector
Each session includes a presentation and small group discussions on specific topics relative to the presentation. Each Leadership Class consists of approximately 20 members.
Topics
Following is a list of topics presented and discussed during the program.
Fundamentals of Latino Leadership
Creating Your Vision for Your Future
Diversity Strategies
Negotiation/Conflict Management Strategies
Strategic Planning & Project Implementation
Leading with Emotional and Cultural Intelligence
Leadership in Government & Public Policy
"The Brand Called You"
Elements of a Quality Presentation
Strategic Planning
Project Planning
Change Acceleration Process (CAP)
Participant Benefits
Increased:
Networking opportunities with fellow Latino participants and the business and community presenters
Knowledge and discussion regarding leadership and management issues
Understanding of cultural diversity and the efforts required to strengthen diversity for the Latino community
Ability to share new skills and insights with your employer to help your employer address these leadership and management topics.
Eligibility
Latinos currently employed in private, public or non-profit organizations can apply. Recipients of an HMC Scholarship Award, Latino veterans, LGTBQ, those with disabilities and bi-cultural individuals are highly encouraged to apply.
Successful completion of the Leadership Program requires significant time and effort from those attending. Attendance at each monthly one-day session is critical. Class participants are expected to attend all ten sessions except in the case of emergency.
Application Process
Latinos interested in participating in the program must fill out an application on the HMC website (PDF). Individuals will be notified of acceptance by August 19, 2023. The HMC governs the Leadership Program makes all decisions as to acceptance.
Application Deadline: July 15, 2023 or until all slots are filled
Cost
The cost for the year-long program is $2500. An applicant's employer is asked to sponsor the individual.
Payment for the 2023-2024 program must be received by August 15, 2023. Exceptions may be granted by the HMC at its discretion.