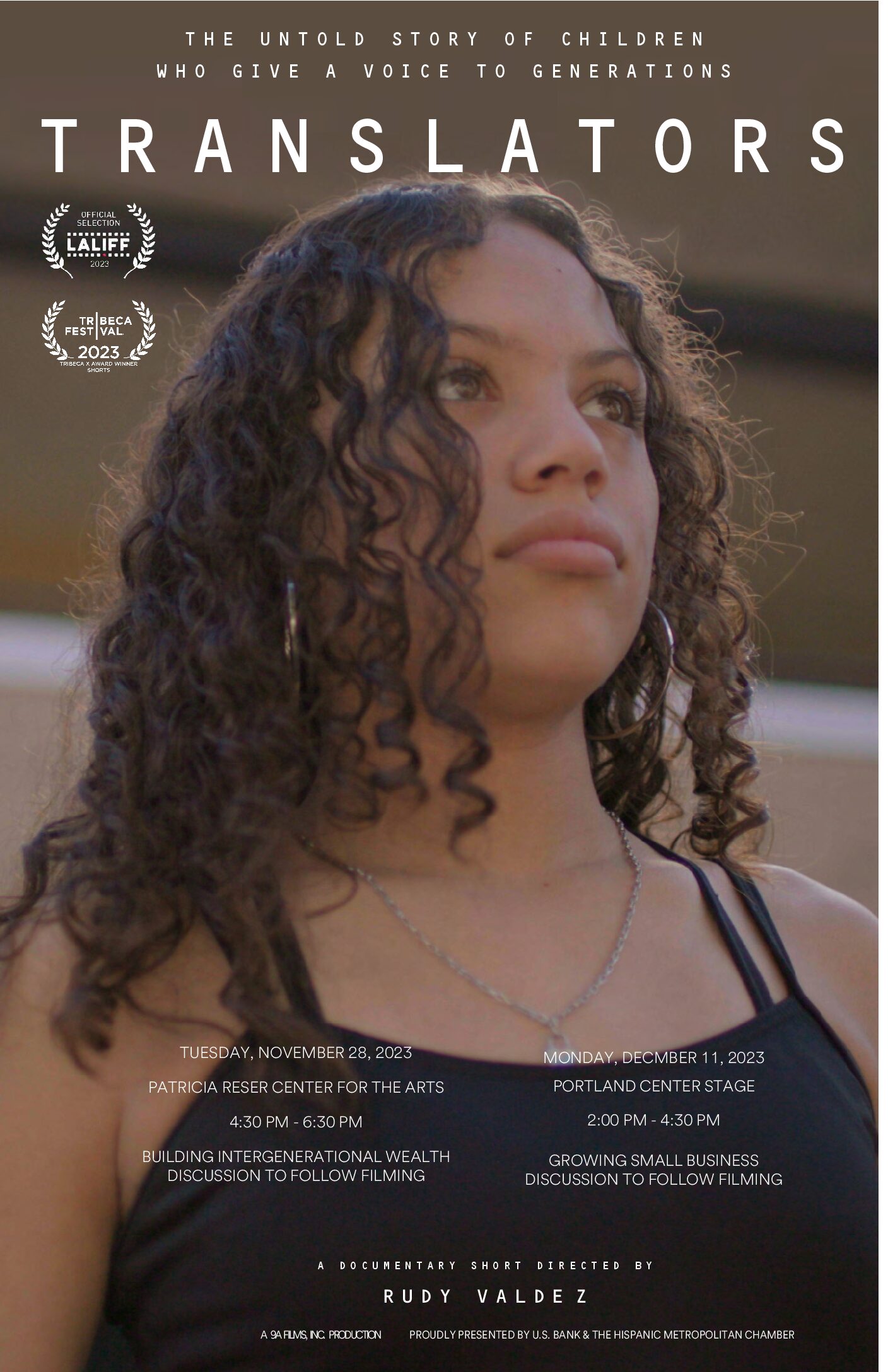 Hispanic Metropolitan Chamber and U.S. Bank invite you to join us for a special community screening of the documentary film, Translators, the untold story of children who give a voice to a generation. The film sheds light on a vital, but often overlooked, role bilingual children play in their families.
Time: 4:30 p.m. – 6:30 p.m.
Location: Patricia Reser Center for the Arts
Cost: This is event is at no cost to attendees' and is open to the general public, but registration is required.
Reserve your spot now as space will be limited.
Register Here →